Monthly Specials (February 1, 2020 to February 29, 2020)
DS-2CD2146G1-IS 4 MP Outdoor AcuSense Fixed Dome Camera (4 mm Fixed Lens)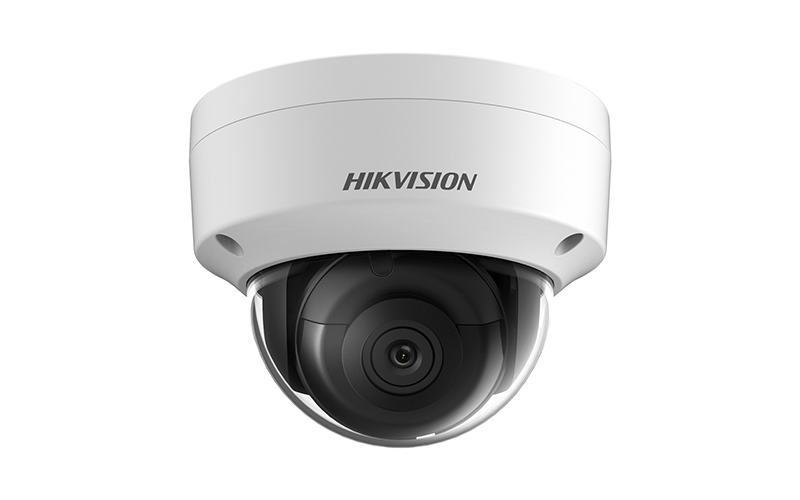 The Hikvision DS-2CD2146G1-IS Outdoor AcuSense Fixed Dome Camera provides high definition network output. It supports H.265+ video compression, which assures savings in bandwidth and storage.

Smart features, such as line crossing and intrustion detection are supported. False alarm reduction by human and vehile target classification based on a deep-learning algorithm is a key feature of this product line.

1/2.7" (4 MP) Progressive Scan CMOS
•2688 × 1520 Resolution @ 30 fps
•EXIR 2.0 Range Up to 100 ft (30 m)
•H.265+, H.265, H.264+, H.264
•120dB True WDR
•MicroSD Card Slot Supports 128 GB
•IP67, IK10 Protection
•Durable Metal Housing
•12 VDC and PoE (802.3af)

Hikvision 4 MP IR Fixed Dome Network Camera 2.8mm(DS-2CD2143G0-I 2.8mm)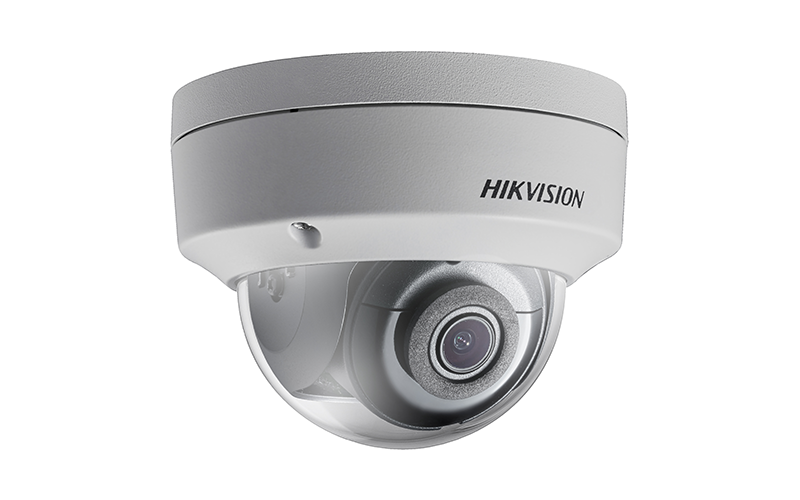 The Hikvision DS-2CD2143G0-I Outdoor IR Fixed Dome Camera provides high definition network output. It supports H.265+ video compression technology, which assures savings in bandwidth and storage.
Up to 2688 x 1520 Resolution
2.8 mm and 4 mm Fixed Lens Options
H.265+/H.265/H.264+/H.264
EXIR 2.0 Range Up to 100 ft (30 m)
12 VDC ± 25% (PoE 802.3af), maximum 7.5 W
Color: 0.018 Lux @ (f/1.6, AGC on)

Minimum Illumination

30 fps (2688 × 1520, 2560 × 1440, 2304 × 1296, 1920 × 1080)

Main Stream
DS-2CD2T47G1-L 4 MP ColorVu Fixed Bullet Outdoor Network Camera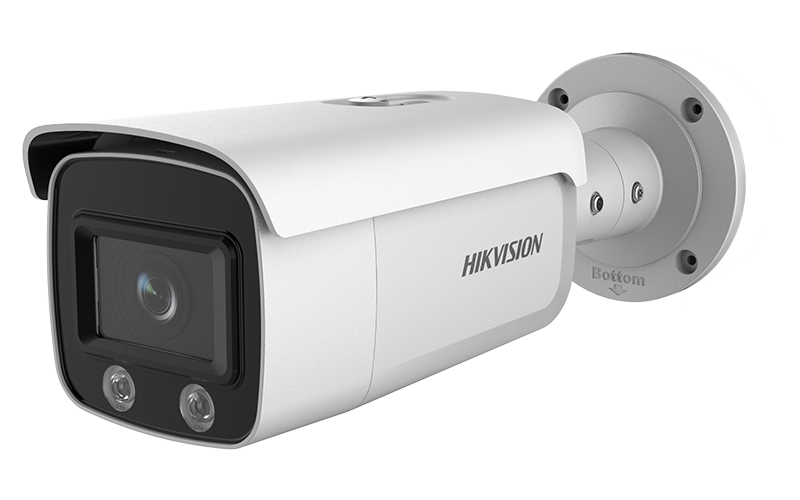 Hikvision's DS-2CD2T47G1-L ColorVu Fixed Bullet Outdoor Network Camera features an ƒ/1.0 lens aperture for maximum light gathering capability to provide full color imaging in extremely dark settings. The camera also contains a powerful auxiliary white light source to enhance colors and illuminate the scene when it approaches total darkness or on a defined schedule.
•24/7 Full Time Color
•Maximum 2688 × 1520 @ 30 fps
•4 mm or 6 mm fixed lens options
•H.265+, H.264+
•120 dB True WDR
•0.0014 Lux @ (ƒ/1.0, AGC On), 0 Lux with Light
•12 VDC and PoE (802.3af, Class 3)
•MicroSD/SDHC/SDXC Slot, up to 128 GB
•IP67
•BLC/3D DNR/HLC/ROI
4 MP ColorVu Fixed Turret Network Camera(DS-2CD2347G1-L 4mm)
- 4MP@30fps
- Full time color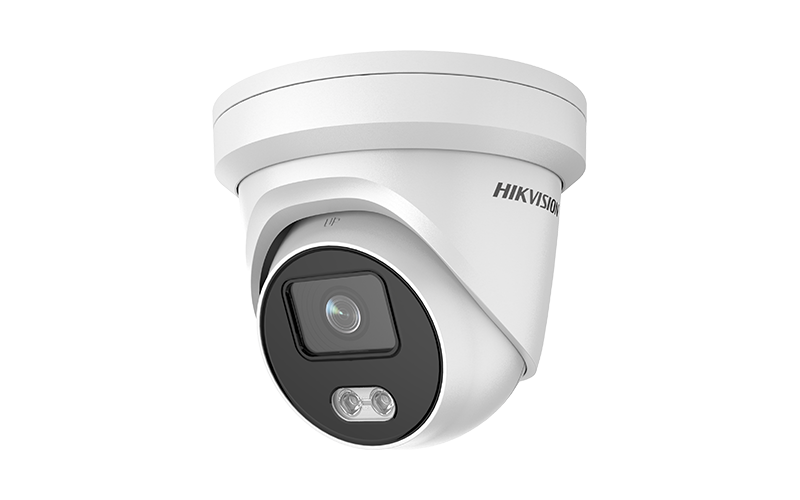 - 4mm fixed lens
- H.265+, H.264+
- 120dB True WDR
- Built-in mic (Optional)
- Built-in micro SD/SDHC/SDXC slot, up to 128G
- 0.0014 Lux @ (F1.0, AGC ON), 0 Lux with Light
4 MP Outdoor IR Varifocal Bullet Camera, 2.8 to 12 mm Motorized Lens(DS-2CD2643G1-IZS)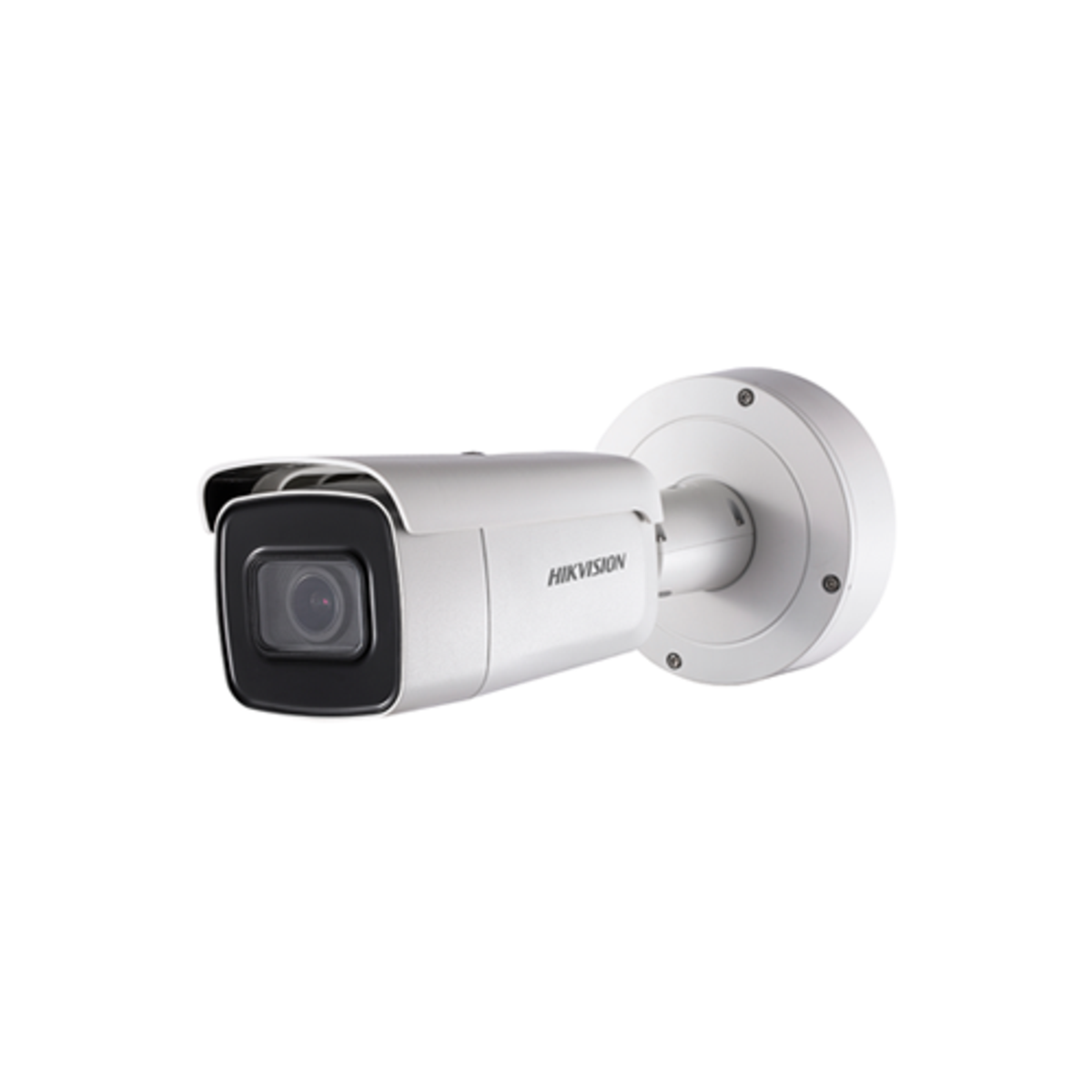 • 2688 x 1520 Resolution @ 30 fps
• EXIR 2.0 Range Up to 100 ft (30 m)
• 2.8 to 12 mm Motorized Varifocal Lens
• MicroSD Card Slot Supports 128 GB

4 MP Outdoor IR Varifocal Dome Camera, 2.8 to 12 mm Motorized Lens(DS-2CD2743G1-IZS)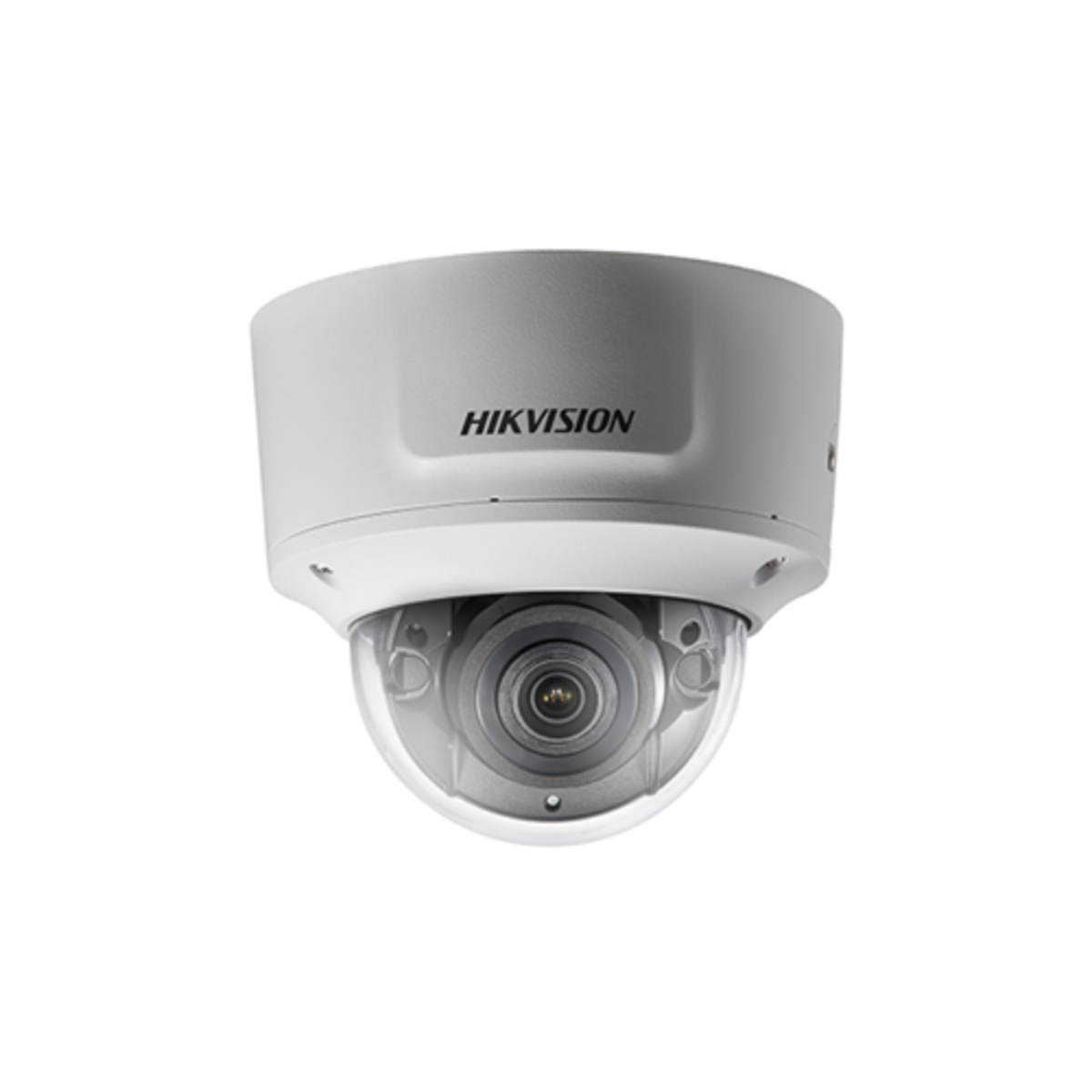 • 2688 x 1520 Resolution @ 30 fps
• Up to 100 ft (30 m) EXIR 2.0 Range
• 2.8 to 12 mm Motorized Varifocal Lens

Hikvision AcuSense 4K UHD Network Video Recorder(DS-7616NXI-I2/16P/4S)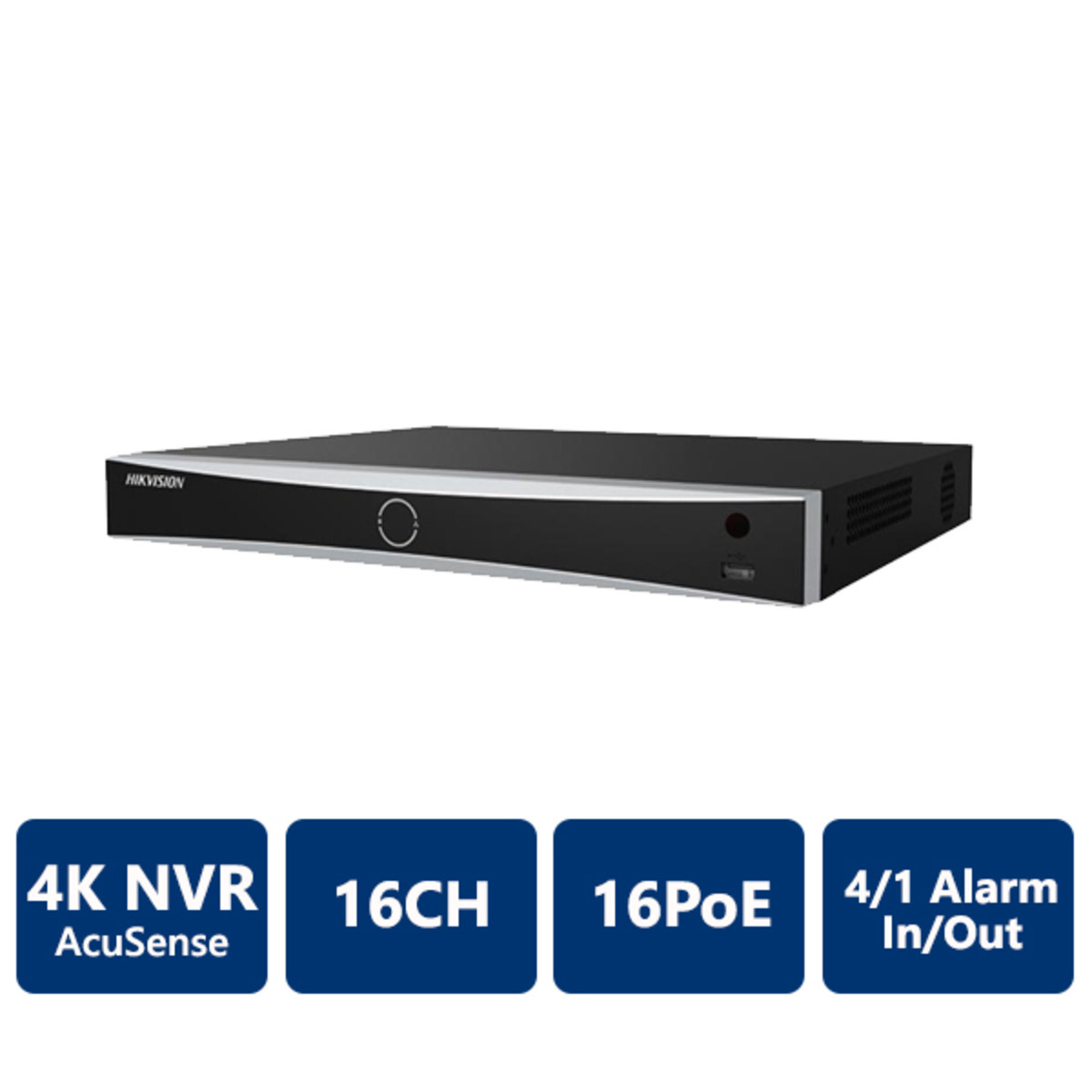 The DS-76xxNXI-I2/xxP/4S Series NVR features Hikvision's new AcuSense technology. It includes a deep learning algorithm that accurately detects the presence of humans and vehicles. Also, the NVR recognizes standard human behaviors and automatically filters out routine alarms, which significantly increases VCA efficiency.
Supports up to 16 IP Camera Connections
HDMI Output Resolution Up to 4K (3840 x 2160)
Smart Search and Smart Playback
Human and Vehicle Detection, and Filtering of False VCA Alarms
HDMI Output Resolution Up to 4K (3840 x 2160)

4K Value Express Kits (EKI-K41T44)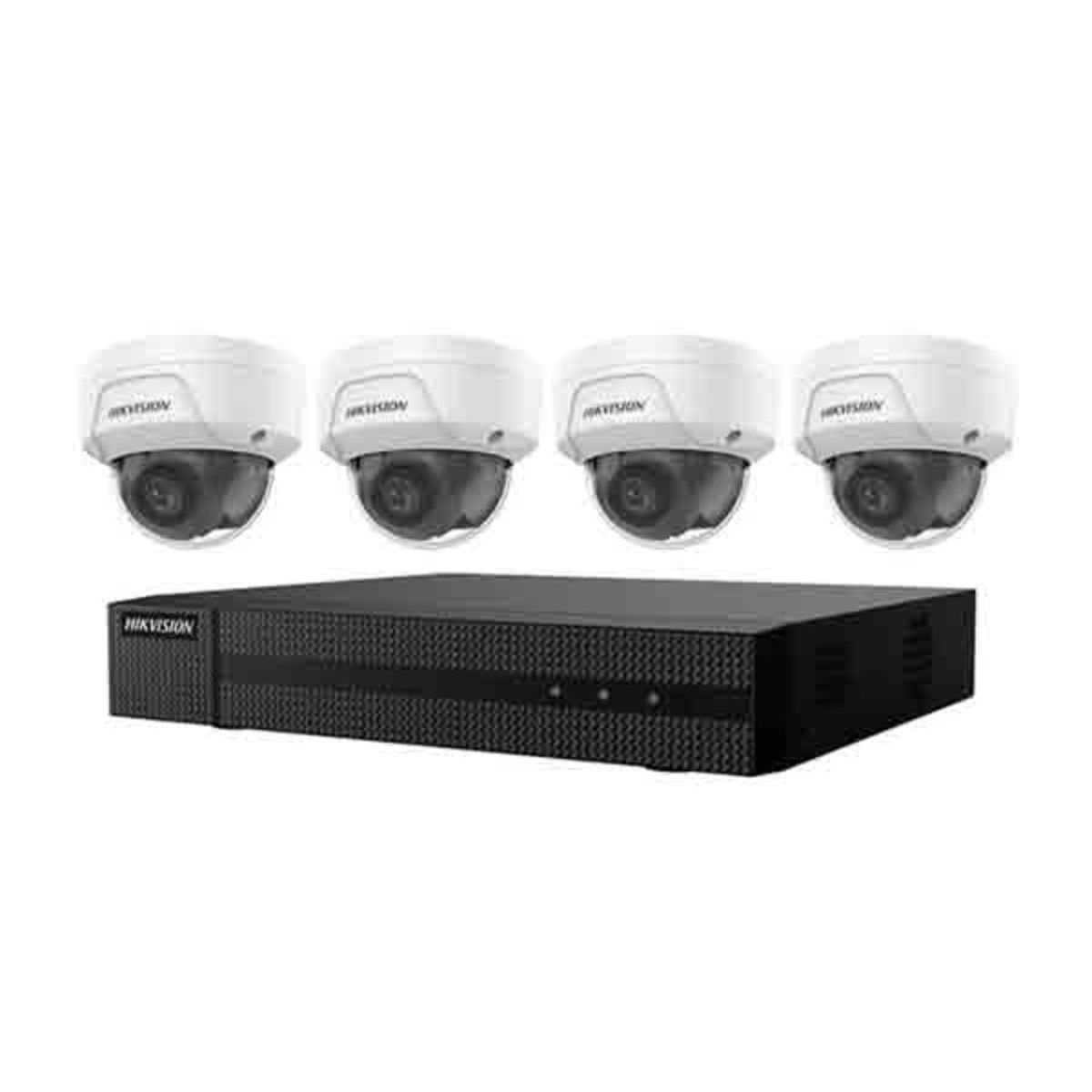 Hikvision EKI-KxxxT4xx Series 4K Value Express Kits are a cost-effective solution for value-oriented users. Each kit is supplied with four, six, or twelve network cameras with 4 MP image sensors, and 4-, 8-, or 16-channel NVRs in the same box.
Up to 8 MP Resolution Recording
2560 x 1440 (4 MP) Resolution
2.8 mm Fixed Lens
H.265+/H.265/H.264+/H.264/MPEG
Plug-and-Play with 4
EXIR 2.0 with 100 ft (30 m) IR Range
Up to 2 SATA Interfaces

4K Value Express Kits (EKI-K82T46)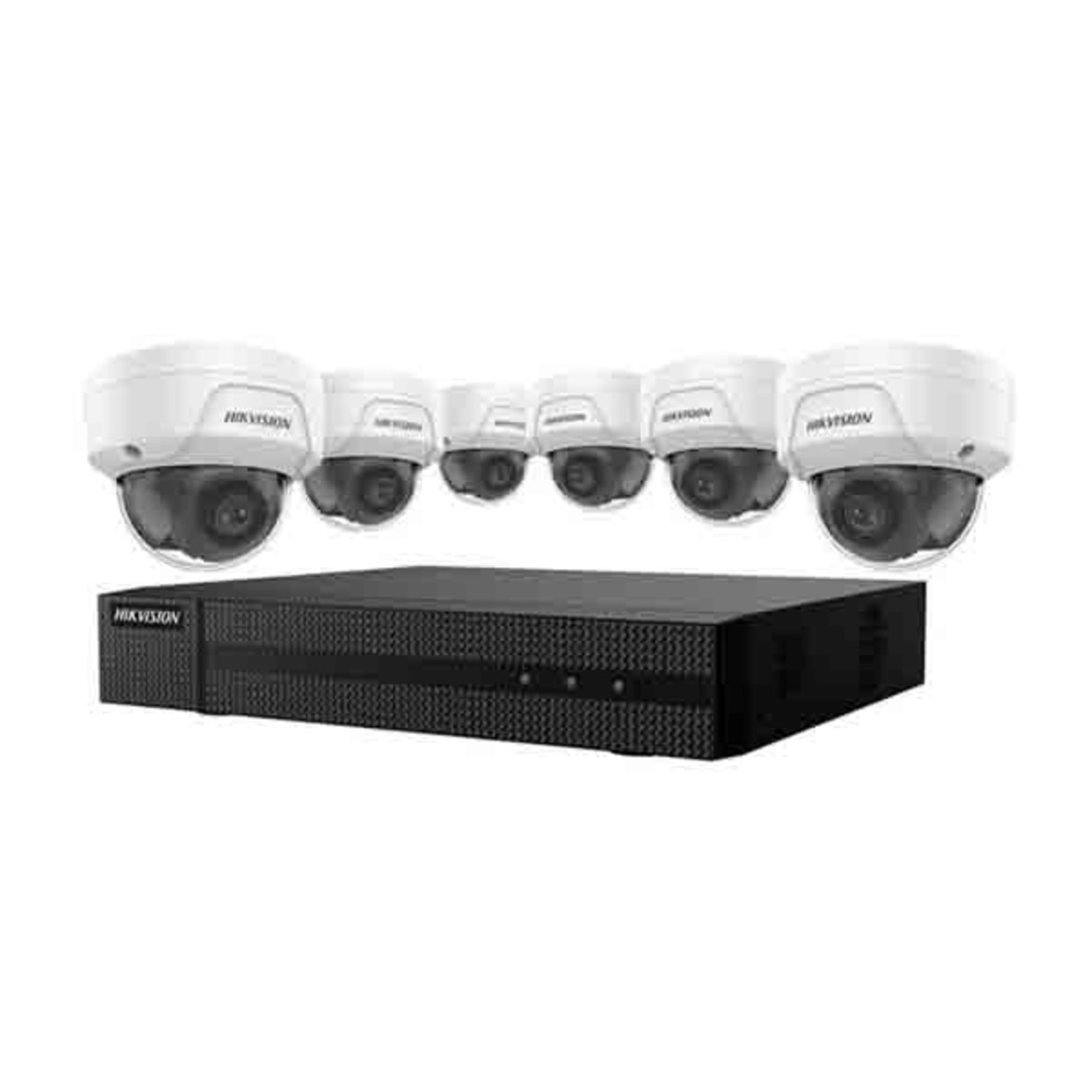 Hikvision EKI-KxxxT4xx Series 4K Value Express Kits are a cost-effective solution for value-oriented users. Each kit is supplied with four, six, or twelve network cameras with 4 MP image sensors, and 4-, 8-, or 16-channel NVRs in the same box.
Up to 8 MP Resolution Recording
2560 x 1440 (4 MP) Resolution
2.8 mm Fixed Lens
H.265+/H.265/H.264+/H.264/MPEG
Plug-and-Play with 6
EXIR 2.0 with 100 ft (30 m) IR Range
Up to 2 SATA Interfaces

4K Value Express Kits (EKI-K164T412)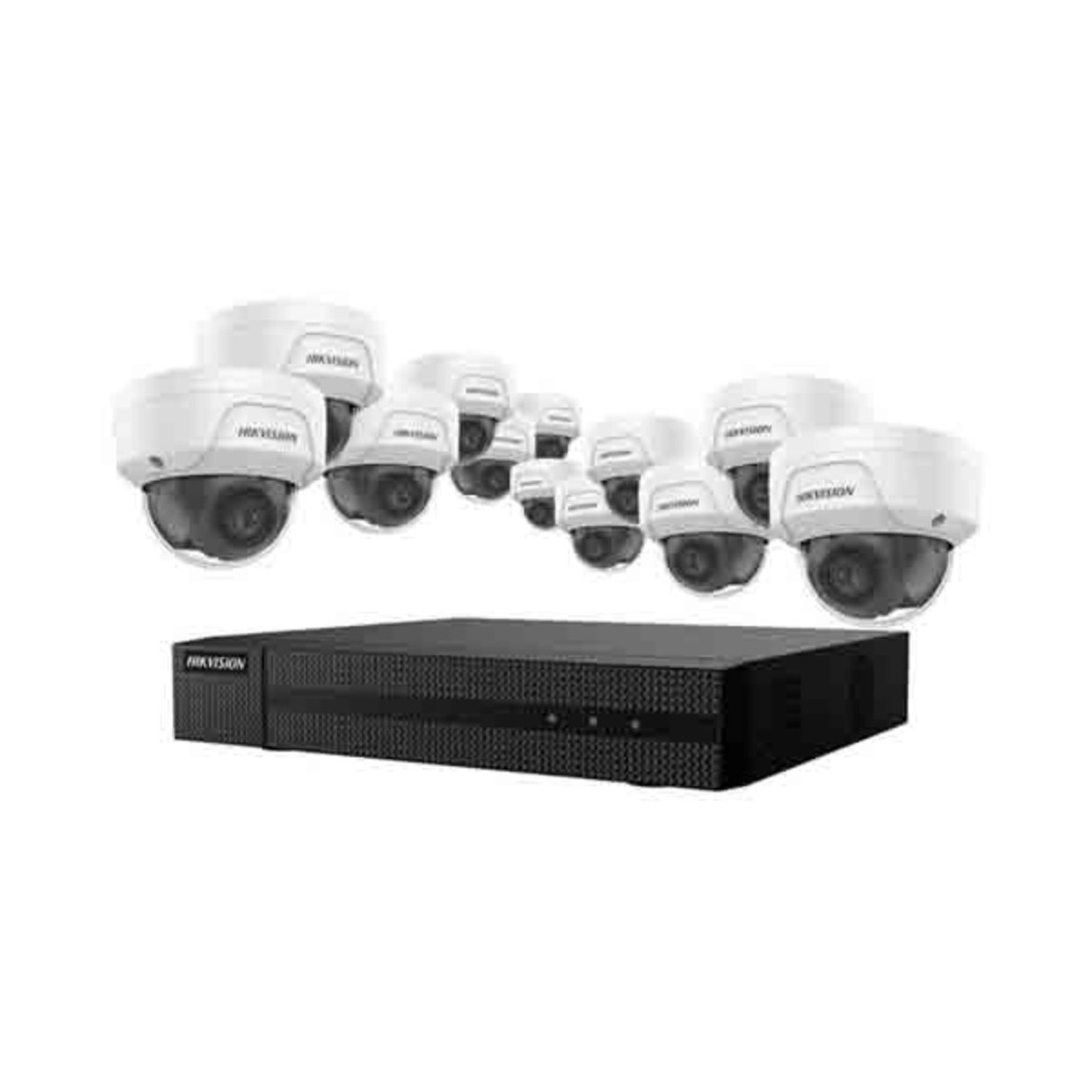 Hikvision EKI-KxxxT4xx Series 4K Value Express Kits are a cost-effective solution for value-oriented users. Each kit is supplied with four, six, or twelve network cameras with 4 MP image sensors, and 4-, 8-, or 16-channel NVRs in the same box.
Up to 8 MP Resolution Recording
2560 x 1440 (4 MP) Resolution
2.8 mm Fixed Lens
H.265+/H.265/H.264+/H.264/MPEG
Plug-and-Play with 6
EXIR 2.0 with 100 ft (30 m) IR Range
Up to 2 SATA Interfaces